We look forward to worshipping

with you on Sundays at 10 a.m.
In Person Worship and o

n Zoom as shown in the details below.
May you find the time shared with us to be a spiritual
blessing which will carry you through adversity as
you grow in courage, faith and love.
​
We pray you experience deep peace in the midst of chaos and may
you find the joy God has promised you in your daily lives.
Rev. Shannon Mang
Rev. Tim Dayfoot
Interim Ministers
Sunday Worship 10 am
​
Please note that In-Person Worship resumed
on March 13th, 2022
Online Zoom as shown.
Coffee Chat: 9.30 am
Ministerial Support
Community Services
Spiritual Development
We Care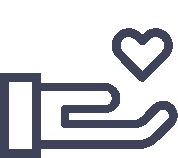 "Serve one another humbly
in love."
You are welcome to wear whatever you are comfortable in.
We wear shorts, suits, yoga pants, dresses, jeans and sweat pants.
We love children at St. Andrew's. Children are always welcome.
Presently, due to COVID-19 and for the safety of everyone, in-person Children's Church is held every 2nd and 4th Sundays only.
We ask that on arrival, you take your child(ren) directly to Children's Church located in the Friendship Room, on the lower level.
We also invite them to join us on Zoom on the other Sundays when our services include a "Time For All Ages".
This time is used especially to allow your child(ren) to continue being a part of Sunday Worship.
​
How long are your services?
Our services are approximately an hour long.
We presently enjoy online coffee chat from 9:30 am - 9:55 am and after service chat for a few minutes each Sunday morning.
What if I am not sure what I believe?
We gather around the stories of Jesus. Questions and doubts about how we live out these stories are not the opposite of faith, they are what keep our faith and our church authentic.
You are free to sit wherever you want. Wherever you choose to sit, you most likely will find yourself seated next to a friendly face.